Brit is manager and owner of Sport & Corporate Group MICE and started the company in 2003.
She lives just outside the center of Kitzbühel with her own family husband and two children. She has a large experience in the industry and has organized group trips since 1999. She is a specialist inwinter destinations, and knows the most important things about the Alps.She also has a huge experience in sport events. Brit has traveled around the world with the skis in her luggage. She has no less than three Olympic Games and 12 world championships in the reference list, which she has arranged group trips for the Scandinavian business.
Many well known companies have used her experience and knowledge with success. After ending market studies was the way to Austria and the Alps short. She has also a huge knowledge in sport. Her passion is alpine skiing and show jumping. Brit was an active athlete in skiing as well as a junior and "young rider", in show jumping.
She was a very competent show jumper at the national level. "When I'm so lucky – to be able to combine work and hobby in this wonderful country, this is a gift I have received, And I take good care of it. I welcome every guest and every group with enthusiasm and respect and work also behind the scenes, if the client likes that."
The Clients is most important – and our policy is absolute discretion.
Welcome to the world of Sport & Corporate Group MICE.​
Yours  Brit
Ingrid is Norwegain  lives in Kitzbühel and works as an event manager for Sport and Corporate Group MICE. She takes on all kinds of tasks within the company, and she graduated from Falmouth University in England with a Bachelors degree in Music, Theatre and Entertainment Management in 2018.
Ingrid is a former ski racer from Norway, and she's got a few medals from the Norwegian Nationals under her belt. She is still very passionate about skiing, and takes care of our guests with enthusiasm.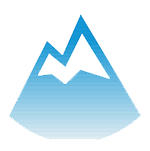 Martine is a Norwegian girl, who has spent a whole winter living in Kitzbühel. When she lived in Kitzbühel, she worked as a tour guide and an event manager for Sport & Corporate.
One of her tasks was to develop and create programs for our customers.
Martine currently lives in Oslo, where she studies digitalization and economics. She has a great passion for skiing and has been skiing since she was a little girl. She is very service minded, and if there should be a problem – she can help.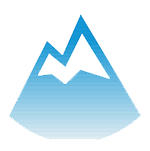 Charlotte currently lives in Oslo, where she studies medicine. She have lived in Kitzbühel and worked as a tour and ski guide for Sport & Corporate group MICE. She is a certified skiinstructor educated from the Tiroler skilehrerverband and have been working in one of Kitzbühels ski schools.
Charlotte work as a freelance . She speaks fluent English and speak German intermediate. She works closely with the costumers on site, is flexible and good at handling anything that might occur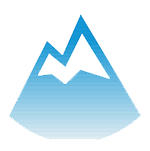 Tonje is a Norwegian girl, living with her boyfriend and dog in Salzburg , Austria.
Beside of this job , she is also working as a nutritionist with a Master's degree in Public Health Nutrition from Oslo Metropolitan University.
Tonje is a  very sporty and healthy girl , who loves to ski, run and hike in the mountains. She is also following the alpine World Cup very closely and is often where the races take place.
She is very outturned and friendly and  like to show people what the alps can offer. She speaks English and some German.
Tonje is working as a freelance Event manager and her most knowledgable is about Salzburg and the surrounding areas. Summer and Winter.
The Alpine world cup is also one of her unique selling points.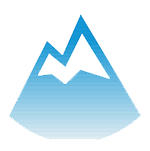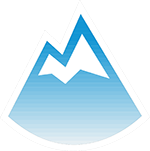 Ready to talk?
DO YOU HAVE A BIG IDEA WE CAN HELP WITH?